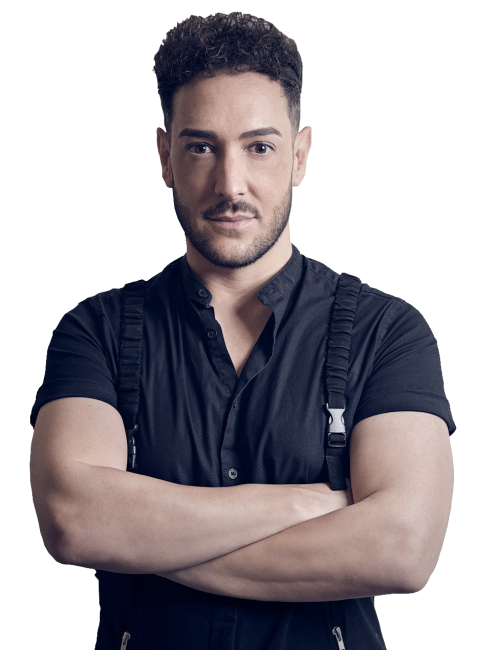 Welcome to Miguel Gigar The Barber
  Miguel Gigar is the passion for barbershop. Located in Tarragona capital, touching the Rambla nova, Miguel Gigar-The Barber combines traditional barbershop with the latest trends in hairdressing wrapped in a warm, welcoming and current atmosphere. A space designed and created for man and his beauty. Elegance, style and image … are some of the values that define our barbershop. More and more men go to the barbershop where the close shave is carried out with a barber's razor and firm hand, where the chair is upholstered with soft leather, and the decoration and aromas transport the client on a nostalgic trip, but at the same time important and necessary in the times we live in. Here I start my journey, will you accompany me?
MONDAY
TUESDAY
WEDNESDAY
THURSDAY
FRIDAY
SATURDAY
SUNDAY
CLOSED
10.00 a.m. to 7.00 p.m.
10.00 a.m. to 7.00 p.m.
10.00 a.m. to 7.00 p.m.
10.00 a.m. to 7.00 p.m.
  9:00 a.m. to 1:00 p.m.
CLOSED
MONDAY         CLOSED
TUESDAY         10.00am to 7.00pm
WEDNESDAY   10.00am to 7.00pm
THURSDAY      10.00am to 7.00pm
FRIDAY             10.00am to 7.00pm
SATURDAY      9:00 a.m. to 1:00 p.m.
SUNDAY          CLOSED
Muy buena barberia.
Peluquerìa seria y elegante. Personal acogedor y calificado. Miguel satisfizo completamente mis peticiones. Sin duda volverè.
Muy contento con el resultado y el trato recibido. Alejandro me hizo el corte de pelo + barba y me dejó la barba perfecta y el corte de pelo también muy bien. Ademas la Barberia está decorada con muy buen gusto.
La mejor barbería de tarragona.
Ramon H. Sanabria
2023-09-20
Muy buen servicio y mejor trato.
Estupendo todo..Miguel un profesional y un amigo..Perfecto todo.....La barba nunca la había tenido tan bien...Pruebalo y verás.. yo porque me rapo la cabeza..pero también hacen cortes de pelo..